So many of you asked us where we went on vacation – because naturally it was so splendid that you want to go too!!! We stayed on a farm called Kromrivier, in the Cederberg Mountains of the Western Cape…
Firstly it is quite a journey… You drive up the West Coast as far as Citrusdal and then a little further on you turn into the Cederberg and drive over mountain passes deeper and deeper into the mountains and further and further from Civilization. I raided my kids holiday journals for this post… if you are looking for photographs then follow this link.
Back to the farm:

There are campsites and cottages to stay in. We stayed in a house. There is electricity and water but otherwise you are disconnected… no phone reception, no internet and no television… Really very peaceful!!!

There is a farm office where you can by fire-wood and a couple of holiday treats – jams, soda's, choclates… Also you can get maps of the surroundings and permits. Most of the longer hikes are through a region of Cape Nature Reserves and require inexpensive permits.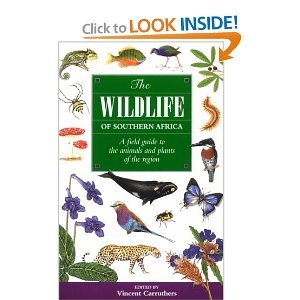 Don't forget your nature guides there are heaps of creatures to see and discover!!! Otherwise you have to take everything you will need with you for your trip, there is no store for hours around… seriously!!! Plan your meals and take everything you will need… We took our bread machine and it was a life saver, fresh rolls for lunch everyday and bread on the fire every night… lovely!!! Oh and what you do need to take is something to collect your garbage in to take it home with you… glass, paper and so on you have to take home. Most of the other garbage was really fine to save and feed to the pigs!
There is masses to do there with kids, we were there a week and still didn't get our fill, we will have to return again and again:
Swimming: In any number of watery spots – the river, the dam… it gets really hot there in summer and you will be glad of the river and its beautiful clear pools!!!

Hiking: There are little walks for little legs and really long walks for the adventurous. The bigger hikes require permits that you can get at the farm office. Not everyone was excited about walking so far!!!
We are going to do some training because we have ambitions for more adventurous hikes…

Stargazing: The night sky is not interrupted by the glow of city lights and the stars are really magnificent!!!

Feed the Animals: Keep all your kitchen scraps to feed the pigs, seriously fun for my city kids!!!

And the goats ate any leaves they were passed!!!

Ancient Art Paintings: A short drive from Kromrivier there are two great sites: Truitjieskraal and Stadsaal… Where you can explore enormous caves and discover Ancient Paintings… We spent an entire day roaming around and exploring!!! It was fine for even the shortest legs to have fun and even finer for the longer legs in the party that were ready to explore and clamber over rocks.
Cooking outdoors every night: Everyone got a turn to be in charge of the fire for an evening, clearly we can never go away for less than a week, we need at least as many nights as we have kids!!!

Beast and Bird Watching: There are heaps of animals to birds to find!!! My kids came across a Harlequin snake and that was about their proudest moment!!!
There is a Tea-Room: Where you can get a selection of meals, there were even waffles on the menu!!! But we totally never got around to it, we kept saying tomorrow and then our week was up!!!
So we will definitely be back… if you want to know more about Kromrivier then just follow the link to their website.