From time to time I like to go all out and teach my kids about great missionary in a way that makes it fun and that sticks it in their mind so that they will all remember from the oldest to the youngest of them!!! And just to make it more fun than our usual school I add a crafts, and snacks and games to the mix. To get into the spirit of thinking and exploring and learning like a missionary I would head straight for the Wycliffe Translation has a resource page for kids, they have got so many brilliant ideas and games and ideas for teaching kids about missions.
Pick yourself a missionary: There are so many great missionaries to choose from… if you are looking for a list to help you choose then look no further than the Trail Blazer Series Bookshelf page. Sometimes I let everyone choose a name and we just wind our way through the list week by week. Suppose you choose a great missionary like Hudson Taylor… then I will just take you through the step by step process of learning about him.
What country did they minister in? Learn about that Country. What special features are there, what language do they speak, can you learn a few words online, any special animals or wildlife… I usually google "the countries name for kids"… and when it comes to China you are taken to Activity Village and so you should be!!! They are the best resource for lots of topics and China at Activity Village can't be beat!!!
Use Operation World: There are great kidable versions of Operation World but my kids love opening up this big fat book and exploring the world. They have a fabulous website where you just click on the country you are after and all the pertinent country facts are available to you. You can take a look at the Opration World link for China here.

Pick a snack from the country of choice: Usually there is a national food or recipe you can try. My kids love cooking and food seems to stick a whole lot of facts about a country straight into their heads!!! When it comes to China we have made fortune cookies.

Play a game from the country of origin: Often playing games that children would play in another country gives your kids a good feel for the country they are learning about. Scholastic has a list of Games from around the world including a printable tangram from China. And would you just look at this lovely pdf from the University of Florida, Institute of Food and Agricultural Sciences, which is packed, packed, packed with games from around the world.

Do a related craft: Usually I search for crafts for kids from a particular country… but here is a smattering of around the world crafts for kids:
Read an easy to understand biography: It doesn't have to be an epic, even a short biography off the web. There are a couple of resources that I always use when we learn about a famous missionaries: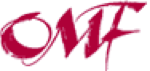 And the Se7en +1th Thing:
Find a real live missionary from that country: Go to the contact page of a relevant mission organization and say that you are looking for a missionary to pray for or write to … they will have someone in mind and be able to help you to get in contact with them. Then pray for them with your kids and send them an encouraging letter. For a study on Hudson Taylor I would head straight for OMF International, and browse their website: you can read about the history of OMF and learn about Hudson Taylor's involvement in the early days of the organization.
That's us!!! Have fun!!!